In August 1962, Rudy and Mary Sorge purchased the Double O Service station from Walter Spohr who had owned and operated it for about a year prior.The station at that time consisted of a small wooden building and gas pumps.The service station was started in the 30's by Ole Ohlson hence the name Double O Service. Rudy, having apprenticed as a bricklayer in Germany before coming to Canada in 1951, rebuilt the structure using cinder blocks, adding on as the business grew. Mary and Rudy had eight children that all worked in the 'shop' through the years. Many a teenager, too numerous to list, had the opportunity to get their first work experience at the shop.
Rudy Jr. joined Rudy Sr. full time in 1980 and Hyalmar completed his Automotive Mechanic Red Seal Journeyman Certificate in 1984 from SAIT after his apprenticeship at Bowest Motors in Calgary. Hyalmar then came back to the Double O Service to offer full mechanical services. Rudy Jr. completed his Automotive Mechanic Red Seal Journeyman Certificate at SAIT in 1992 and the business kept growing.
In February 1996 the Double O Service station ended its affiliation with Imperial Oil (Esso) and the name changed to Planet Petroleum & Autoworks.  The business remained the same, offering full service at the gas pumps and mechanical repairs. In about 2004 the gas pumps and tanks were removed. The business that began with selling gas, tires, batteries, and lube service grew to offer full mechanical repairs using computerized equipment, servicing the industrial and agricultural sector with supplies, hydraulic hoses, fittings, propane and more. Our affiliation with Auto Value keeps stock current and available for customers. In 2006 the name was changed to Planet Auto Inc. and has operated under that banner ever since.
A huge thank you to loyal customers, employees, and various individuals throughout the last 60 years that have allowed us to grow and thrive.
Your One Stop Automotive Shop
Planet Auto Inc. has developed a loyal customer base from providing years of exceptional customer service at our auto repair shop, offering industry leading guarantee on all parts and labour. We provide a large array of services to maintain optimum performance for your vehicle. At Planet Auto you can expect expert service and complete customer satisfaction at a price you can afford. Our highly qualified technicians are the best in the industry and guarantee a comprehensive diagnostic analysis of your car, working closely with you on the maintenance of your vehicle, so there are no surprises.
Planet Auto Inc. has proudly been a family owned and operated automotive and Auto Value parts store, providing quality automotive service since 1962 located in Turner Valley, Alberta.  Safety, service, quality and trust is what our business is based on and with over 50 years of customer-driven experience, we have a reputation built on honest, reliable and low-pressure sales.  We service and repair all makes and models, and are AMVIC licensed.
Guaranteed Customer Service
Highly Trained Technicians
At Planet Auto we know that regular maintenance optimizes vehicle performance. Our oil change includes a maintenance inspection and visual check. We provide comprehensive diagnostics, repairs and service and provide advice on future repairs.
We have camping and propane supplies, automotive parts and accessories, hydraulic hoses and so much more. Come in for a coffee and see all we have to offer.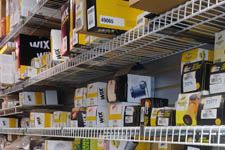 Full Service Lube and System Flushes
Oil changes, complete maintenance checks, transmission, brake, coolant and power steering flushes.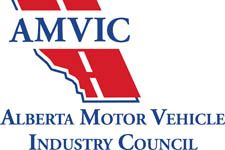 AMVIC Out of Province Inspections
Any vehicle brought into Alberta needs an Out of Province Vehicle Inspection before you can register it.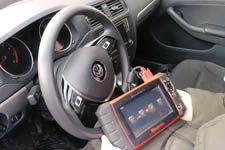 Complete Automotive Diagnostics
Diagnostic analysis, tune-ups and repairs.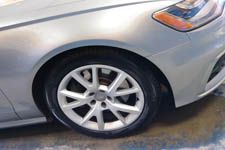 Tires & Rims
Tire repairs, sales and rotation.  We also stud winter tires and carry tire chains.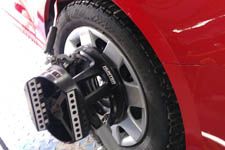 4 Wheel Alignment
A wheel alignment reduces tire wear and ensures that you're driving straight.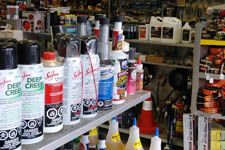 Other Services
Auto Parts store, batteries, belts and hoses, exhaust repair, shocks and struts, steering, batteries, wiring, alternator, tow ropes and trailer supplies, camping supplies, maps and gloves.   We also cut household and automotive keys.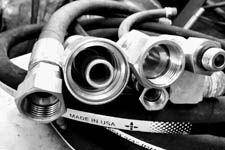 Hydraulic Hose & Fittings
Parts, service and repair for the industrial, oilfield and agricultural sectors.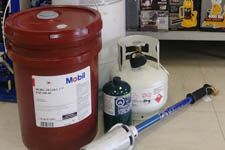 Propane & Oil Sales
Certified propane attendants can refill qualifying cylinders and RV LP gas systems.  We have the right oil for your vehicle and industrial needs.